Large Redstone furnace [Minecraft PE 0.17.0]
<!— Body22 —>

If you like to build large Redstone mechanisms then take a look at this map. Here you will see a huge working furnace for remelting or cooking something. The furnace consists of a mechanism connected together. With this furnace you can get an endless stream of iron ingots or infinite supply of cooked food.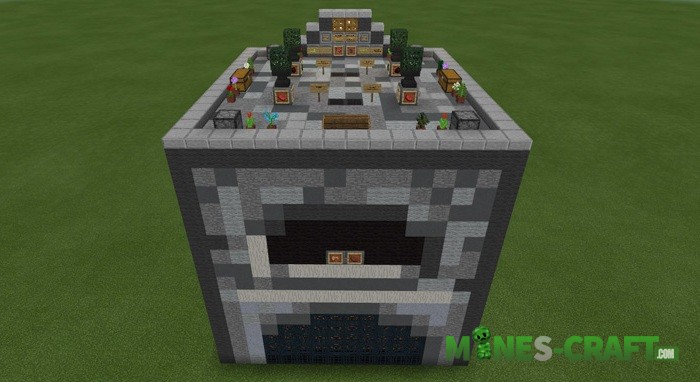 How to use the redstone furnace?
This furnace works on the same principle as ordinary, except for its size and places for throwing raw materials. The first thing you need to get on it. There you will see openings for materials. Each funnel has a sign and a picture that you need to throw.
As soon as you drop the raw material, the furnace will start working (lamps are an indicator of the work). After remelting ready material gets into the chest (if the chest is empty, you will not see it). That's all, you can take result.
Big redstone furnace is good for exploring various redstone mechanisms in Minecraft Pocket Edition and it can also teach you to design similar mechanisms.