Minecraft Bedrock Edition 1.6.2 Release [Apk/Ipa/Win]
<!— Body22 —>

Most likely, after a month or two we'll see Minecraft: BE 1.7 instead of 1.6.1 or 1.6.2. Well, for now you can test the new update included in the Aquatic update branch. If you're confused and don't understand which version of Minecraft is the newest then this is MCBE 1.6.0.1 at the time of writing this post.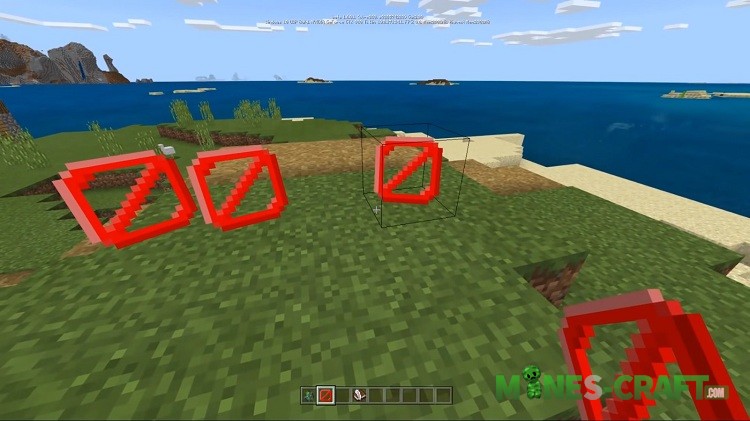 As you might expect, version 1.6 supports the 3 most popular OS with the exception of iOS which will appear after the beta test is completed. It may sound sad but Minecraft: Pocket Edition 1.6 isn't so rich with new features. Here you will find bug fixes and a few items in the changelog.
Barrier blocks
Are you a map builder and you need to control the players? These barrier blocks are a novelty forbidding players to cross their border thereby not allowing them to enter the forbidden places.
Turn on creative mode and place the barrier blocks, then go to survival or adventure and pass the map. New blocks aren't visible until you are in one of two modes.
Phantoms
Try not to sleep for three or more days and then raise your eyes to the night sky: you'll see phantoms flying around the clouds there.
Control
Added new buttons to switch between menus.
Phantom Membrane
A new object related to phantoms. To get the phantom membrane, you need to defeat one or more phantoms and then use its drop. As for use, the membrane has only two ways of application: Potions and  elytra repairing.
Potion of Slow Falling
A new potion allowing the player to slowly land. In this case, your character if you drink this potion will not receive damage and will be able to continue the adventure. The potion can be improved.
Minecraft BE 1.6.0.1 full changelog
Phantoms spawn correctly
Added blocks-barriers
Improved game control
Minecraft BE 1.6.0.5/1.6.0.6 full changelog
Two new items:
Phantom membrane
Slow falling potion
Minecraft BE 1.6.0.8 full changelog
Bug fixes and improvements
Minecraft BE 1.6.1 full changelog
Phantoms dive and can attack players
More FPS on iOS
Bug fixes
Minecraft BE 1.6.2 full changelog