ToolBox v4.3.6 [Minecraft PE 1.4.2]
<!— Body22 —>

If you play Minecraft PE quite a lot of time, then you know exactly about this app. ToolBox is an improved analogue of Too Many Items, which contains many new features. The application is very simple and does not require any programming knowledge.
Main features:
Awesome in-game mods. Enjoy special mini-map, armor hud & damage indicator modifications.
It's very easy to get any object using TooManyItems. The function works in any mode.
Convenient search for objects.
Built-in X-Ray. Activating it you can see all the precious ores.
Instant enchanting of objects.
More multifunctional game settings menu where you can change almost any parameter.
Mob configurator. Do just one click and the mob will be set on fire.
Waypoints. Your house will be visible from anywhere on the map.
Fast teleportation, even between several worlds.
ToolBox v4.3.6:
Upd. for Minecraft Bedrock Edition 1.4.2.
Fixed UI Bugs.
ToolBox v4.3:
Added several new features.
Fixed cheats bugs.
The ability to quickly build structures.
Added a new cheat. Now you can get a full stack with one tap.
ToolBox v4.0:
Updated for PE 1.1.1, should work on the following beta versions.
New game menu.
Improved optimization and bug fixes.
How to get any item?
First, find the object and tap on it. You will see a window where you need to specify the exact number.
How to wear armor?
Tap on the chest icon in the inventory and then on the armor icon to dress it. To remove tap on it again.
How to enchant items?
Tap on the Enchant button and then on the item you want to enchant.
How to spawn a mob?
Tap on the pick and sword icon -> Entities -> Spawn tab and select one of the two – Entities or Mobs. For example, you selected the mobs button, find the desired mob in the list and click on its icon. After a while, the mobs will start to spawn, you can tap on Exit to stop spawning mobs.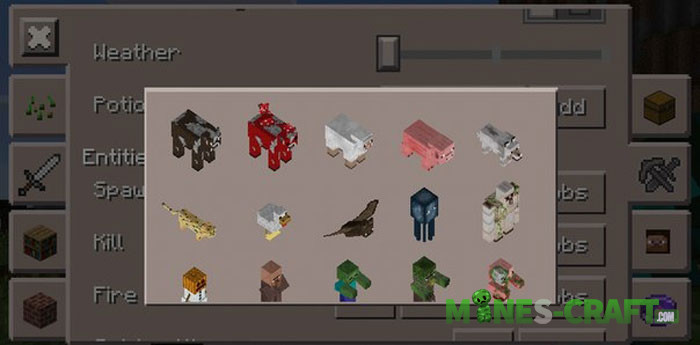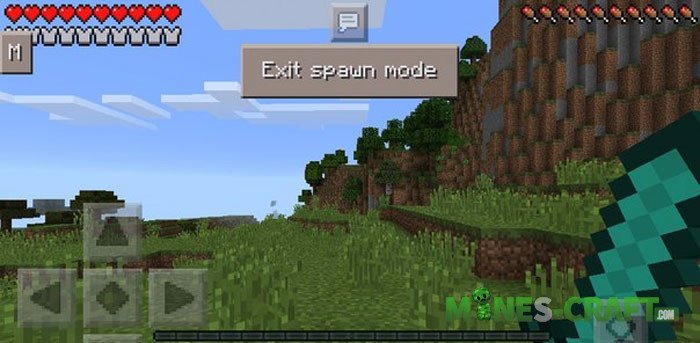 Other features:
ToolBox has additional functions such as X-ray, Tree Capitator, Armor Status and Debug stat. The following versions of the launcher will contain even more similar features.