Custom Terrain Map [PE 1.2]
<!— Body22 —>

If you just start playing and installed Minecraft PE recently, then it's better to forget about the usual worlds generated by the game. A standard world is a rather boring place where there are several biomes remote from each other. To get to the snow mountains from the desert, you will need a quarter of an hour.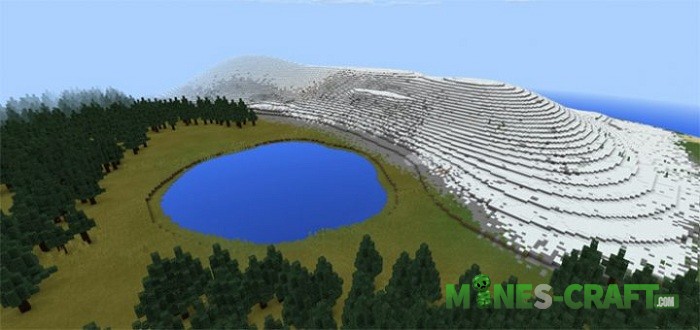 Custom Terrain allows players to not waste time in vain and immediately find themselves in a beautiful place. Biomes are in close proximity to each other, which means your adventures will accelerate and you very quickly decide where to build your first home.
There is no shortage of resources: in the center of the island you will find a small forest with an almost unlimited supply of wood, a pond with fresh water and low hills with a beautiful view of the territory.
Custom Terrain installation:
Download the file (.mcworld) and open it using Minecraft.
Start the game and select the map.