Minecraft Forge [1.16.5/1.17.1]
Minecraft Forge is the thing without which it's hard to do when creating or installing mods for Minecraft. This environment makes it very convenient and quick to connect the downloaded mods and customize them by changing the available parameters. In turn, Forge is free and is the most popular extra software for Minecraft, almost every player has already installed this wonderful addition.
Created by Forge Development LLC
What can Forge do?
Easy installation and managing mods
Customization
Quickly enable and disable Java mods
Monitor memory allocation
…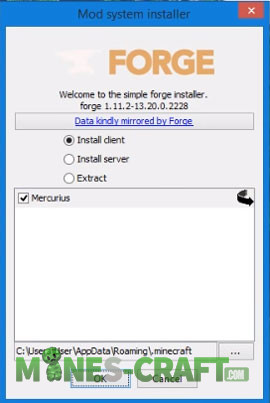 Video Guide
Minecraft Forge installation
Select the version you need
Download the client (for single game) or the server (for your own server)
Run the installer and follow all the steps
Open your Minecraft Launcher and click on Forge
Now you can activate mods or change settings