Radiator Springs Map
<!— Body22 —>

Radiator Springs is a very nice, cozy and small town located in a mesa. Different cars from the movie Cars live there where the main character got. The town itself was compactly recreated in Minecraft and is not an exact copy, because some parts of the town are built according to the idea of the map creator.
Created by Edoudou14
Roads are a very important element of Radiator Springs, and the town center can become a place for racing. Open the Car Pack for MCPE and select one or more cars, insert the ignition key and press the accelerator pedal. The roads are not that long, but if you have a desire, then you can increase and turn them into a real racing track.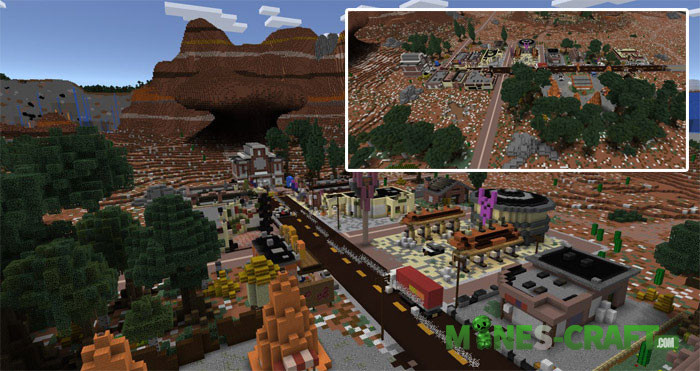 Radiator Springs installation:
Download the file (.mcworld) and open it via Minecraft PE.
Start the game and select the map.