Minecraft 1.13 – New Slabs
<!— Body22 —>

Every time someone always asks developers to add new slabs when the talk is about possible innovations in Minecraft 1.13. Clearly, players will remember the stairs after the slabs, but they always start with them. Therefore, there is nothing surprising in the next question "Will there be more slabs in 1.13?", asked by Mc-Halo. Developers have long avoided such questions, and so he received a response from another community member – "Almost certainly not".
Minecraft 1.13 will receive a technical update, so developers do not plan to add any new blocks or items. The new version is dedicated to fixing bugs and it is not going to add any new blocks or elements at all. Instead, the update focuses on correcting errors and various internal improvements.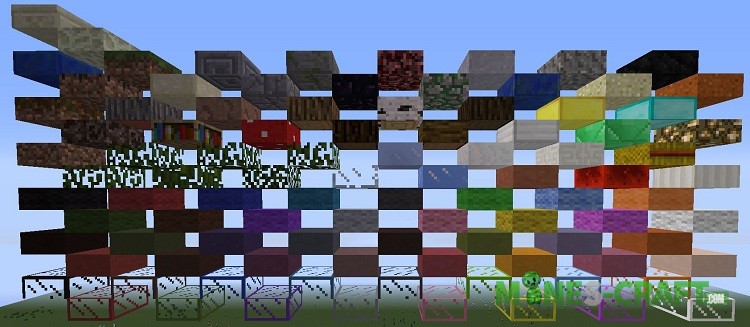 And after that happened interesting: "Challenge accepted!" wrote Eric Bros, also known as Grum. The fact is that this is really a challenge for developers, related to the technical features laid down by Notch. Roughly speaking, it is impossible to make slabs without any serious tricks, for wool or for other blocks having different variants (clay, logs, etc).
First, it is due to the limitation of the maximum possible number of blocks in the game, which the developers just planned to overcome in Minecraft 1.13. Secondly, how is storage organized that determines the appearance and location of blocks in space (stair orientation, color, etc).
Therefore, the new slabs in MC 1.13 are just a great way for developers to demonstrate that they really solved technical issues. More information here – Minecraft 1.13.