Lucky Block Add-on [MCPE 1.2]
<!— Body22 —>

Lucky Blocks have already been implemented with the help of modifications and it was quite convenient as long as the development team introduced addons. In this post we offer you to download the addon which contains fewer features but is easy to install and has universal compatibility (works on Minecraft PE 1.2 for today).
You probably know what Lucky Block is and what its purpose is. If we describe it briefly, this is a standard yellow block with a question mark and it's no accident. Such blocks are an absolute surprise since no one can know what is inside.
To find out the filling, you will have to break it and get ready for a surprise. There is a certain chance that you will get something really valuable but this chance is quite small. Most likely, a few seconds after the breakdown of the block, you will run away from the big enemy. Honestly, you have the biggest chance of getting a trinket.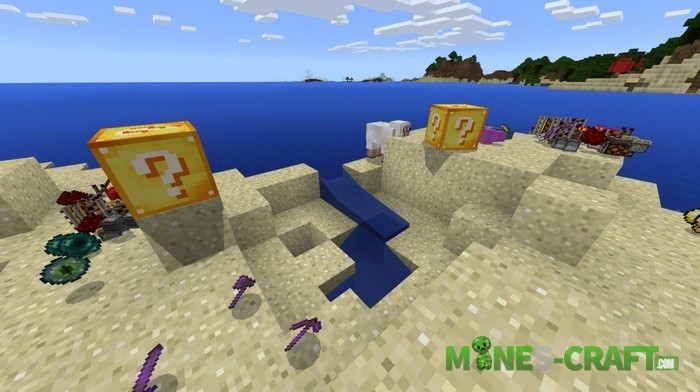 Lucky Block features:
LB replace pigs, which means they are spawned on their own.
Absolute random, you can not predict the result.
More than 40 things that can fall out.
Use pig spawn eggs for spawning.
Nothing replaces, except pigs.
Compatible with all versions of Minecraft PE.
Lucky Block Add-on installation:
Download the file and open it via Minecraft PE.
Turn on the addon in the game settings.