New Torch Colors Addon [MCPE]
<!— Body22 —>

The hour has come when each miner can ignite not only a white torch, but also torches of other colors. Choose one of the eight upgraded torches to taste, the glow of which doesn't differ from vanilla, even the model of torches is preserved. The difference lies in the color of the lighting, that is, you can choose between red and blue, yellow and green and other colors.
Created by Disneyfan_Lemo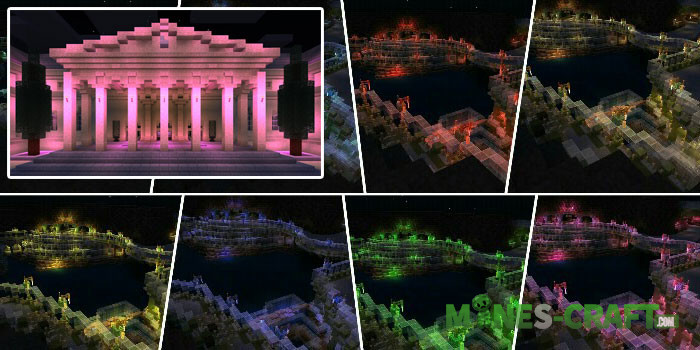 With this addon, each building of a certain color will receive an adjacent color of glow. It is in the dark that such buildings will look amazing and beautiful.
New Torch Colors Addon installation:
Download the file and open it via Minecraft PE.
Turn on the addon in the game settings.