3D Vegetation [Minecraft PE 1.2]
<!— Body22 —>

3D Vegetation is more like a shader pack because in the end the grass, foliage and water will become less cubic. For a long time texture packs developers are trying to change the design of Minecraft towards realism. There are many different shaders that transform nature and surprise you. This pack only replaces several elements but does it very well.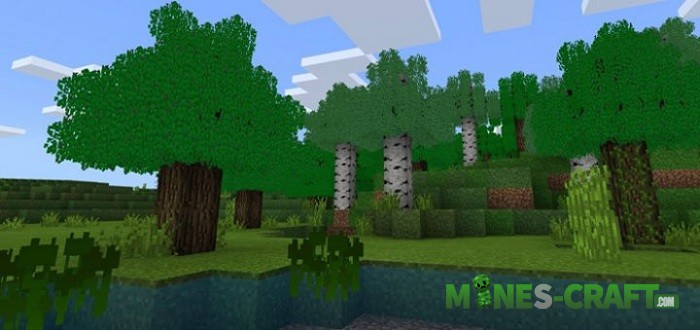 The foliage on the trees has become more voluminous and natural, light green color is conspicuous. Try to fall into the water and see its new color resembling the action of shaders.
3D Vegetation installation:
Download the file (.mcpack).
Open the shader using Minecraft PE.
Activate fancy graphic (MC settings).