Five Nights At Freddy's Addon
<!— Body22 —>

The FNAF Addon brings 6 dangerous animatronics to Minecraft PE 1.2. These creatures are made of metal and chipset, their behavior is very aggressive and you will have to run every time you meet one of them. Animatronics look very realistic in the MC style, it's not just a skin on a mob model.
Most of them live in the ordinary world and this means that there is a great chance that you will meet them in the first 5 minutes of gameplay. Animatronics are not as harmless as you think at first glance. They fight pretty well and if you don't have armor, then most likely you'll perish.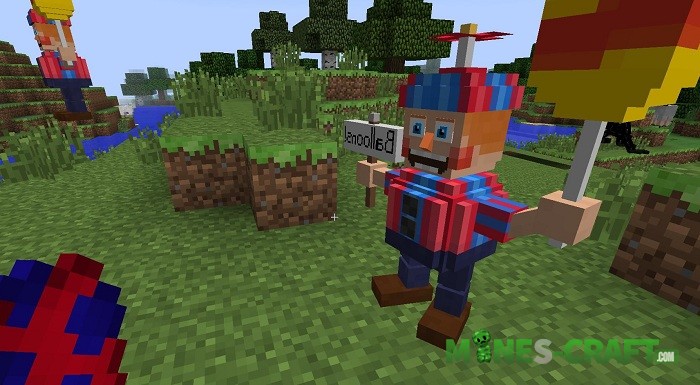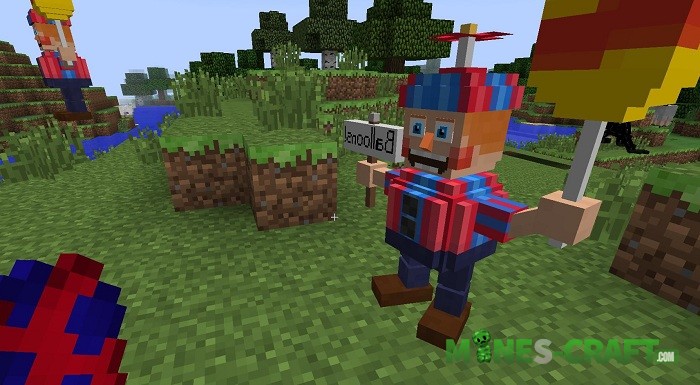 You can also find many other Five Nights At Freddy's mods for almost all Minecraft editions. This post contains only a small addon that works on any version of MCPE (0.16+).
Five Nights At Freddy's Addon installation:
Download the file and open it using Minecraft PE.
Turn on the addon in the game settings.